Steuben County Drug Task Force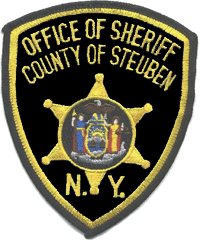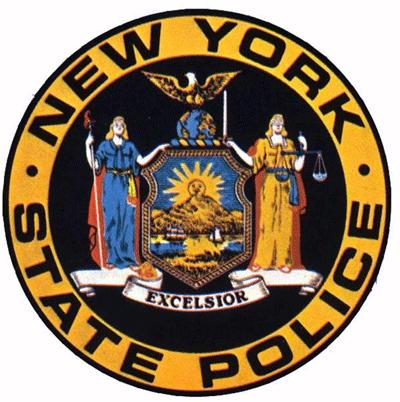 1-844-378-4847
1-844-DRUG-TIP
You may also leave tips via our webform located here
The Crime/Drug Tip Hotline is a voice mail system, which is accessible 24 hours a day. Callers are encouraged to leave as much information as possible. The caller may choose to leave their contact information so that an investigator can return a call to them or they may remain anonymous. The Hotline should not be used for in-progress crimes. If you view an in-progress crime please call 911.
Reporting Drug Acitivity:
It is important that you know what an investigation requires and how you can help. It's often hard to be certain what you are seeing involves drugs, but some patterns may indicate drug activity:
An unusually large amount of traffic coming to the building - often at strange hours. Visitors may sometimes pound on doors or shout to be let in. This traffic is usually quick with people staying only a short time. Sometimes they don't go in at all; instead, someone comes out to meet them.
Finding drugs or drug paraphernalia (syringes, pipes, etc.) in the area.
Repeated, observable exchanges of items, especially where money is visible.
Offers to sell you drugs, or conversations about drugs that you overhear.
Noxious odors from or around the buildings, such as "musty" smells.
Buildings where extreme security measures seem to be taken.
Buildings where no owner or primary renter is apparent, and no home activities, yard work, painting / maintenance, etc., seem to go on.
Many communities have unpopular residents. Obnoxious or peculiar behavior, or a different lifestyle, racial or ethnic background, or economic level doesn't necessarily mean the person is a drug dealer.
Other Important Details to Report:
Dates and Times of Activity
Location of Activity
Nature of Activity
Names and Descriptions (if possible) of Those Involved
Vehicle Descriptions and License Plate Numbers (if possible)
Any Other Relevant Information
What to look for:

| | |
| --- | --- |
| | |
| Dried Marijuana | Ecstacy Pills |
What happens to the information I provide?
Information is "logged in" and cross-referenced, allowing narcotics officers to determine if additional information related to the criminal activity about which you are calling has been reported in the past. Even "small" bits of information can at times provide narcotics officers the "missing link" that allows them to take action.
| | |
| --- | --- |
| | |
| Bath Salts | Cocaine |
Seem Suspicious? Report It!
If there is an emergency, a person is in immediate danger or you observe suspicious activity — do not take action — alert local authorities immediately by dialing 911.
To provide the most useful information to law enforcement, record and report:
Who did you observe?
What did you see? Be specific.
Where did you see it?
When did you see it?
Why is it suspicious?
Callers are encouraged to be accurate, fast and complete in their reports.
When describing a suspicious person, try to use as many physical and behavioral descriptors as possible.
If the person is driving a vehicle, callers should try to provide the vehicle's license plate, year, make, model, size and color.
| | |
| --- | --- |
| | |
| Pseudoephedrine | Methamphetamine |
*The anonymous tip line is NOT an emergency hotline and is NOT monitored twenty-four hours a day*
*If your information is of an emergency nature, please call 911 or alert a Police Officer.*
*If you want to be contacted regarding your tip, please leave your name, e-mail address or phone number with your tip.*